Xfinity TV + Internet
Choose from a range of fast, reliable Internet speeds and all the live TV, sports, and entertainment you love
Live TV, the best On Demand experience, fast speeds, and more
Xfinity TV + Internet
Do more of what you love with the fastest Internet and awesome entertainment
Live TV, the best On Demand experience, fast speeds, and more
Xfinity TV + Internet
Do more of what you love with the fastest Internet and awesome entertainment
Live TV, the best On Demand experience, fast speeds, and more
Save on fast Internet and live TV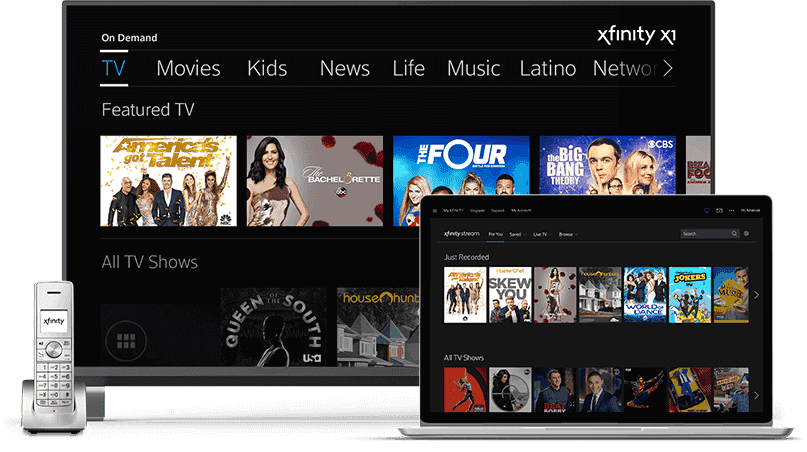 Xfinity Internet + TV Deals
Save on reliably fast Internet and X1 TV, the ultimate entertainment experience. Xfinity offers the best in-home WiFi and the most free TV shows and movies on the go. Plus, when you switch to Xfinity you'll also enjoy many more amazing features, like the X1 DVR, the X1 Voice Remote, online security, and millions of WiFi hotspots nationwide. Plus unlimited access to the Peacock Premium streaming service from NBCUniversal, on us.
Internet
Internet speeds up to 1 Gig—that's 1000 Mbps
xFi Gateway—an easy-to-use modem and router in one
xFi app, to control your WiFi from anywhere
Millions of Xfinity WiFi hotspots nationwide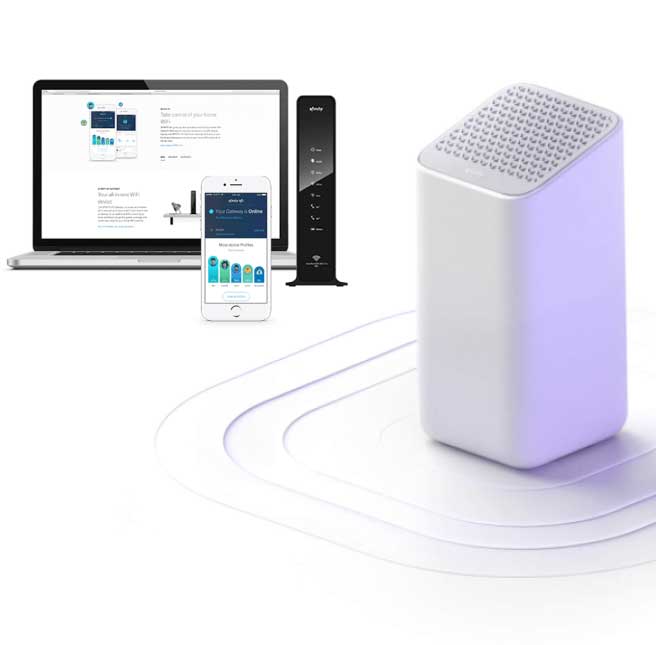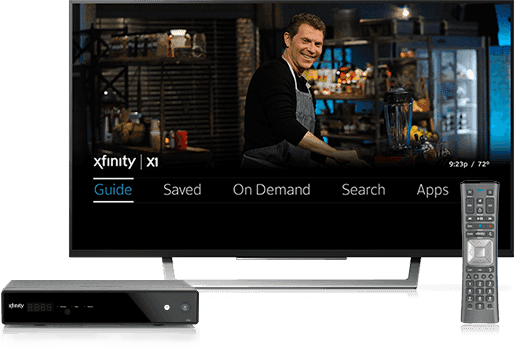 TV
TV packages with over 185+ channels
Premium channel add-on options
X1 Box + DVR—record up to 6 shows at once and get 500 GB of storage
X1 Voice Remote—to manage your Xfinity WiFi, Voice and Home Security from your TV
Xfinity Stream app, to access your entertainment on the go
Xfinity Features
Switch to Xfinity, and get
the most advanced digital home features.
Voice
Unlimited local and nationwide calling
Reliable service with the best call clarity
Advanced calling features, including Caller ID and Readable Voicemail
Customizable international calling options
Xfinity Connect app, to manage your phone on the go
Home Security
24/7 professional security monitoring
Fast response time from an award-winning monitoring station
Arm, disarm and control your security system remotely
Battery and cellular backup included
Door and window sensors, motion sensors, touchscreen controller, and wireless keypad included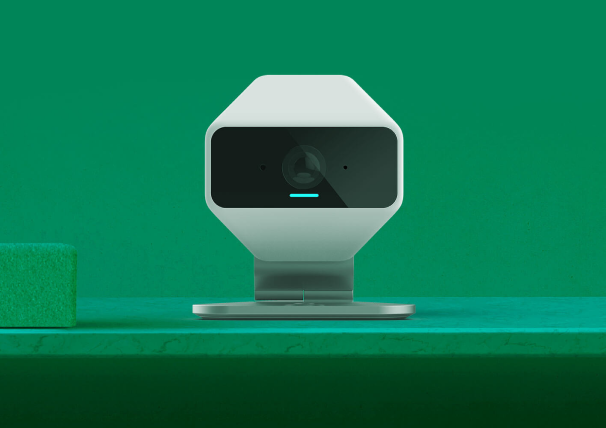 Our services work even better together