Xfinity Bundles
Why bundle Xfinity services?
It's simple: save time, save money and ensure all your homeservices work flawlessly together.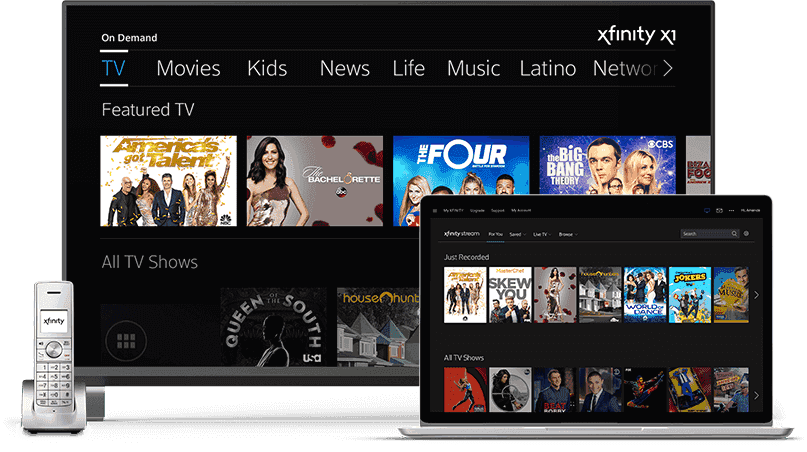 Xfinity Services
Bundle Xfinity services and stay connected to the things you love
Xfinity offers high speed Internet, the best in-home WiFi, the most On Demand entertainment, unlimited talk and text plans, and a total home security solution. Bundle Xfinity services and get everything you need for your digital home, on one plan and at one low monthly rate.
Xfinity Internet
Bundle with Xfinity Internet
Xfinity Internet enables everything in your home to work together. Thanks to Xfinity xFi, you'll enjoy the speed, coverage and control you need for the ultimate in-home WiFi experience. This means you'll have the WiFi coverage and connection you need to stream live TV, make VOIP calls, use your X1 Voice Remote and command prompts from the comfort of your couch, and control your home's security. Plus, Xfinity Internet packages include access to Xfinity's WiFi hotspots nationwide, so you can connect and monitor your home from your smartphone or tablet anywhere you go.
Xfinity TV
Bundle with Xfinity TV
Xfinity TV pairs perfectly with Xfinity Internet, Xfinity Voice and Xfinity Home Security. Imagine being able to view your favorite shows from anywhere, use the X1 Voice Remote to change channels with ease, read your voicemail scripts right on your TV screen, and view footage from your security cameras and monitors (or even check who's at the front door!) without even getting up? With Xfinity TV, you'll enjoy all that, plus hundreds of digital channels and the best On Demand entertainment.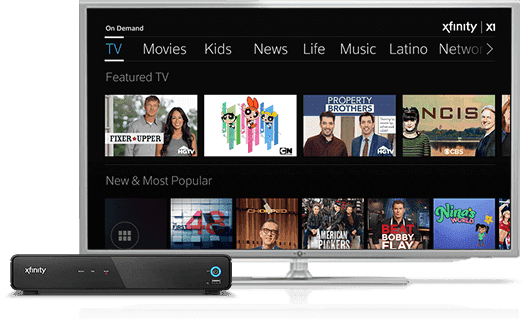 Xfinity Voice
Bundle with Xfinity Voice
Xfinity Voice is so much more than just a calling plan. With the Voice Unlimited Plan, you'll get access to the Xfinity Connect app and enjoy unlimited nationwide talk and text, at home and on the go on any WiFi-connected device. Plus you'll get state of the art technology, like Readable Voicemail, and be able to view it directly on your TV screen.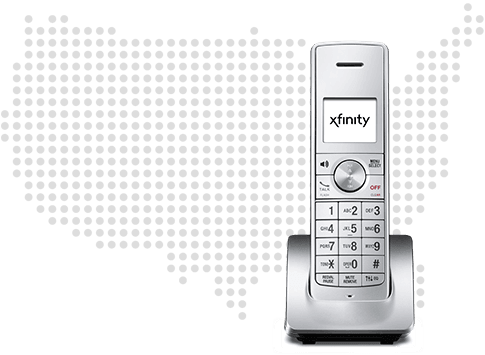 Xfinity Home
Bundle with Xfinity Home Security
Xfinity Home is a total home security solution. When you bundle Xfinity Home with Xfinity Internet and Xfinity TV, you can monitor and control your home from wherever you are, including see when doors and windows are opened, get real-time alerts and adjust your thermostat and lighting. And when you are home, you can view your security camera footage on your TV screen, and even see who's at the door without getting off the couch.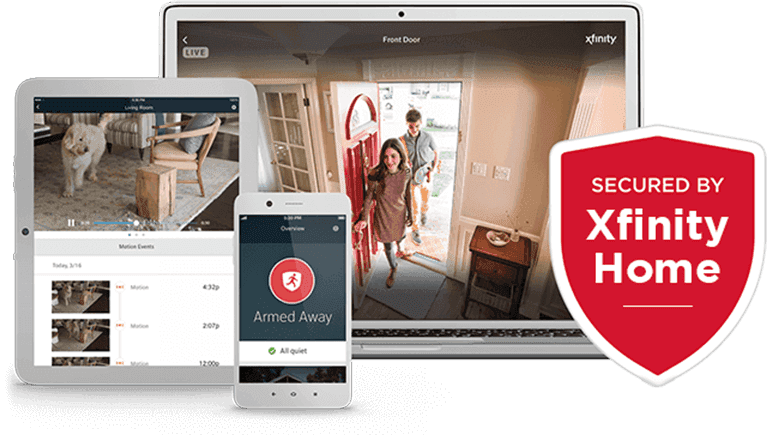 Benefits of bundling
Bundle Xfinity services and save
In our digital world, most of us rely on high speed Internet, watch TV daily, connect to people across the nation and value our security, and so we seek reliable Internet, entertainment-packed TV, crystal clear calling and home security solutions. Xfinity offers all four of these essential services and by bundling them together you can save time, save money and ensure all of your digital home services work flawlessly together.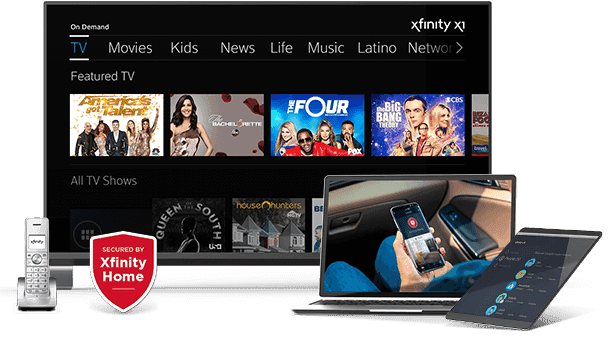 Benefits of bundling:
Save time and save money.
Receive one low monthly bill and manage your account in one place.
Unlock enhanced features that you can't get with stand alone services.
Easily customize your services to fit your family's needs.
Enjoy a complete digital home experience that works together.
Xfinity's best bundle deals
Save time and money when you bundle your services together
Get high speed Internet, HD TV, Unlimited Voice and Home Security services through Xfinity and enjoy a complete digital home experience on one low monthly bill.